The Benefits of Membership
Your Network Host - A valuable and committed support as they will work tirelessly on your behalf, getting you in front of the people you want to meet.
Free Educational Seminars - There is a wealth of knowledge and experience within The Membership that is freely available to you. Try and ensure that you attend the Free Pre-lunch Seminars offered by Members on a wide variety of topics; and if you wish to increase the profile of your company further why not offer to present a seminar yourself. We undertake to do the promoting of the seminar for you.
Free Stand At The Events - Take a Free Stand at the monthly events and give members and visitors an even greater insight into what your company can provide.
Monthly Meetings With Senior Decision Makers - We restrict attendees at events to a senior level, people who can influence the 'buying and selling' within their organisation.
Introductions To New Business Contacts - There are always new companies in attendance at the monthly events.
Free Access To The National List Of Members - Helping you source products and services from supportive fellow members.
Discounted Rail Fares - Virgin Trains are offering a 20% discount to Business Network members, their family and their staff on all Advanced Fares on their West Coast Route.
The Business Network Privilege Club - offering specially negotiated discounts and privileges from leading brand names, providing everyday savings with over 5000 retailers from around the world.
Discounted Air Fares - Emirates Airlines are offering a 5% discount on all flights which can be accessed via The Business Network Privilege Club.
Discounts on a Range of Sporting and Corporate Events - Henley Royal Regatta, Investec Epsom Derby, Royal Ascot
Member Offers - Offered by Members for Members
The Cost - Please make no commitment until you have come along and experienced an event for yourself - after that you will be invited to join and attend on a regular basis. Individual Membership is £395.00 plus VAT, Corporate Membership is £425.00 plus VAT.
Download Your Membership Application Form Here
___________________________________________________________________________________________________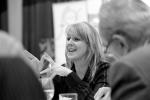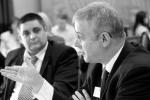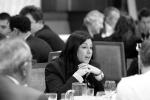 Come and join us at
OUR NEXT EVENT
Wednesday 14th April
Online via Microsoft Teams - 12:30 until 14:00
What members and guests say
"Every time I come to one of your events I have a fun and very fruitful time. Thank you again for creating a fantastic environment for us all to build relationships. "
Will Kintish
Kintish
"The Business Network is definitely a networking event that will supply you with a wealth of contacts. That is to say they may not be directly related to your business however this group practises looking after each other. Not only have I made brilliant connections but have met people that I can call friends, not a normal by-product of networking events. No one bombards with e-mails which really is one of the most annoying traits!"
Dawne Fairhurst
Maker Mark Promotions Limited